These are the dark days before Christmas, when most of the day it is night and when it isn't you still cannot see the sun for the clouds and the fog. When I searched online for 'the dark days before Christmas' I learned it is a typically Dutch saying. I know we are a gloomy bunch since Calvinism hit us, but still, to me this sentence is so harmlessly depressing I thought it was universal.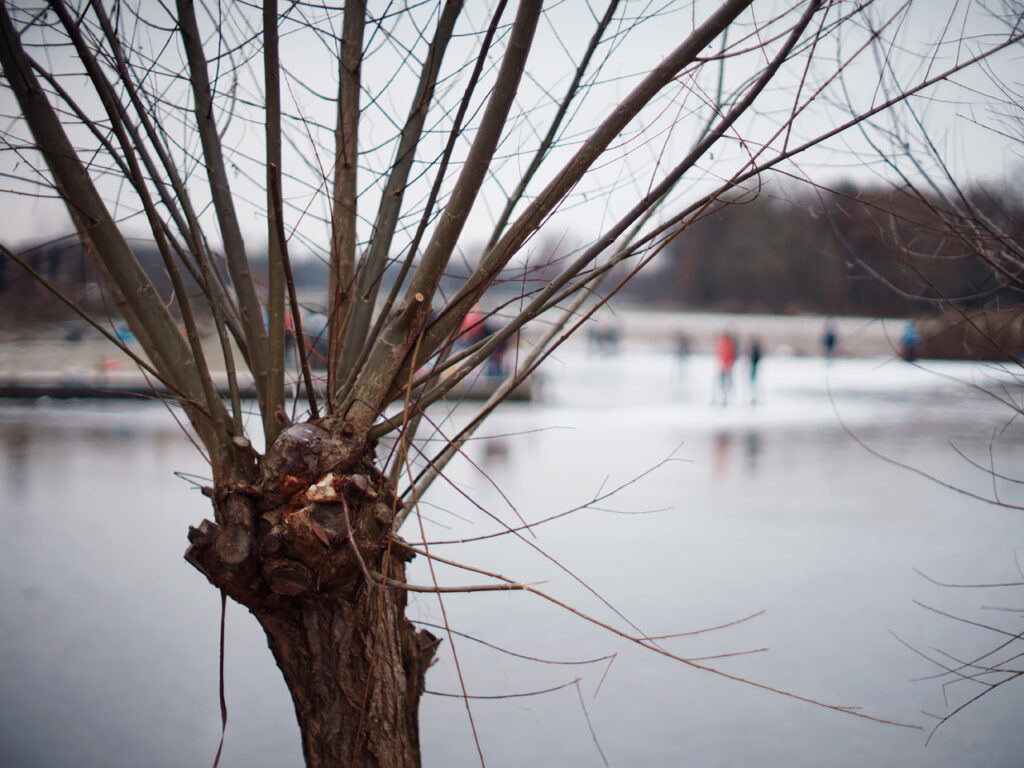 Usually, since global warming and such, we do not have 'ijspret' (ice-fun) in the Netherlands anymore like we did in the middle ages when everything was better, not only climate-wise but also regarding life-work balance. Certainly not in december when winter is hardly getting started. But this weekend lo and behold water was frozen in several places notably the outskirts of 'Naardermeer' (a small nature reserve) and 'Naarden Vesting,' a little fortified city surrounded by canals. Bas and I took it upon ourselves to document the spontaneous festivities.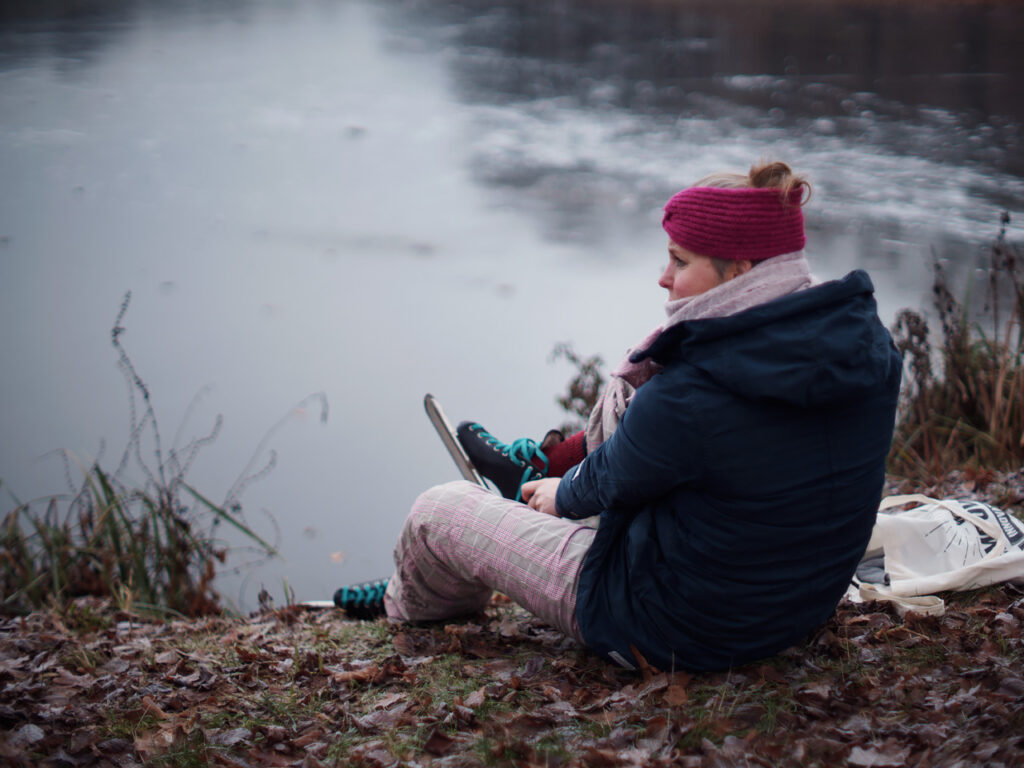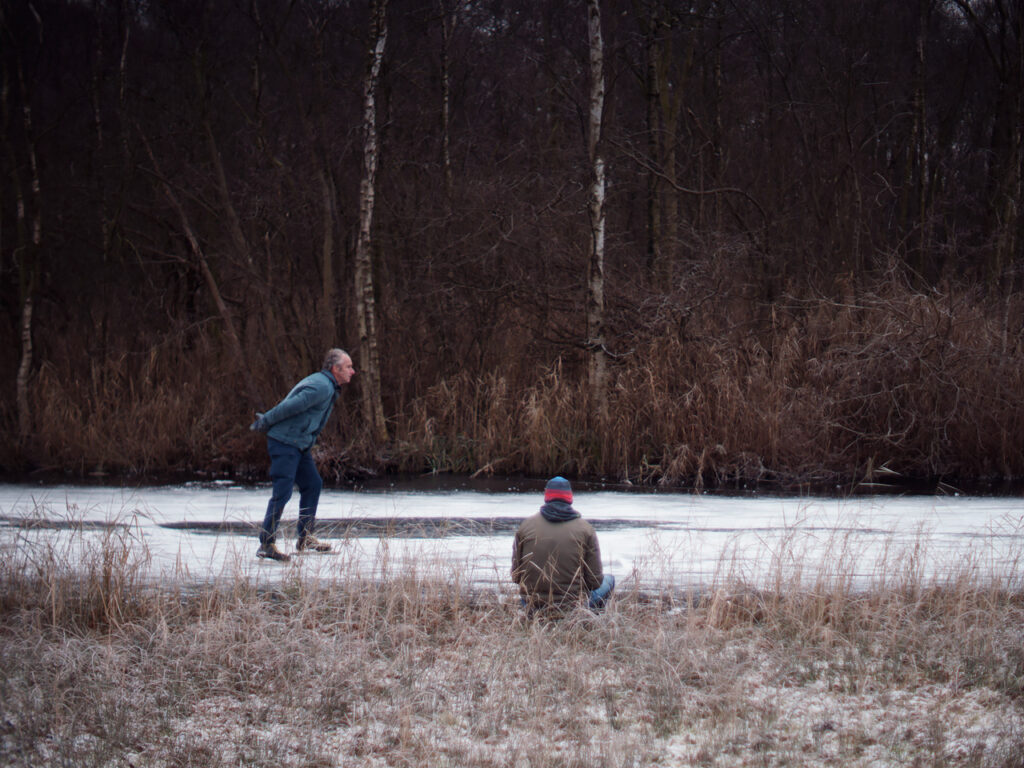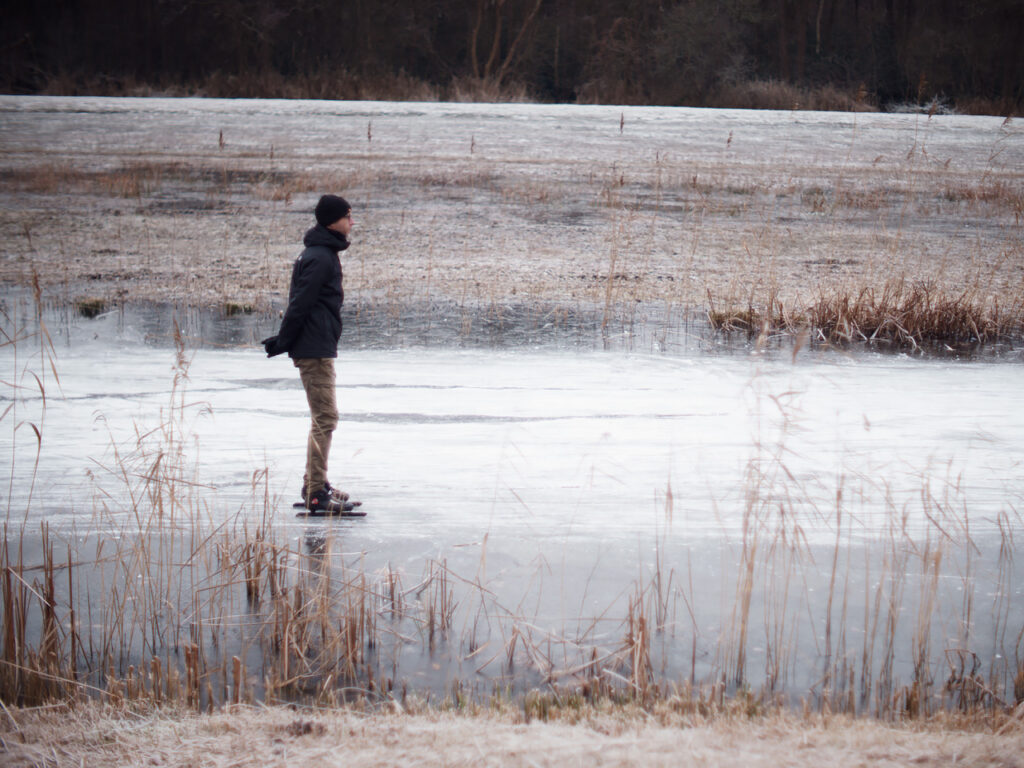 I used this Pentax 50 mm f/1.2, which Bas was kind enough to lend me, on an adapter on my Sony A7, which I bought partly because it can fit any lens (with a suitable adapter) for Sonys flange is the widest and closest to the sensor of the available digital camera brands. In fact, I have been using this particular Pentax lens for some time now and a review is, or at least should be, imminent.
For now let me say: at f/1.2 the sharpness is nice but there are a lot of optical artifacts going on and I probably should have shot at f/4 most of the time (when focusing at a few meters towards infinity with so much light, f/1.2 really does not make sense). But since it allows such a large opening, I wanted to use it at that largest opening. Call it a sickness.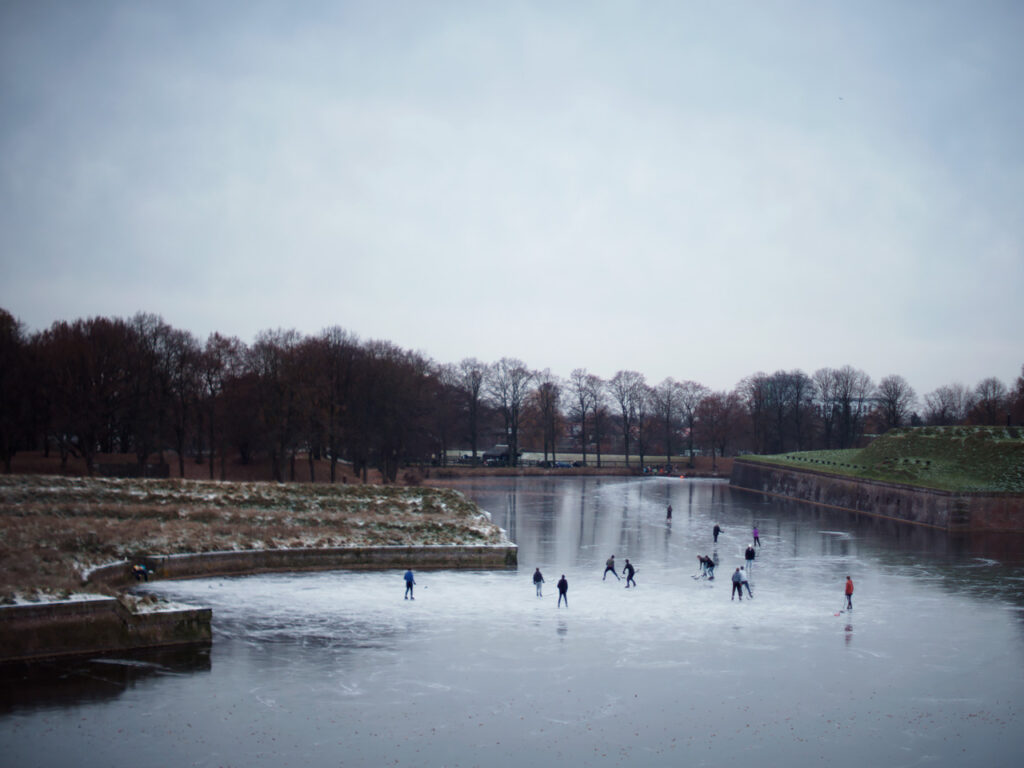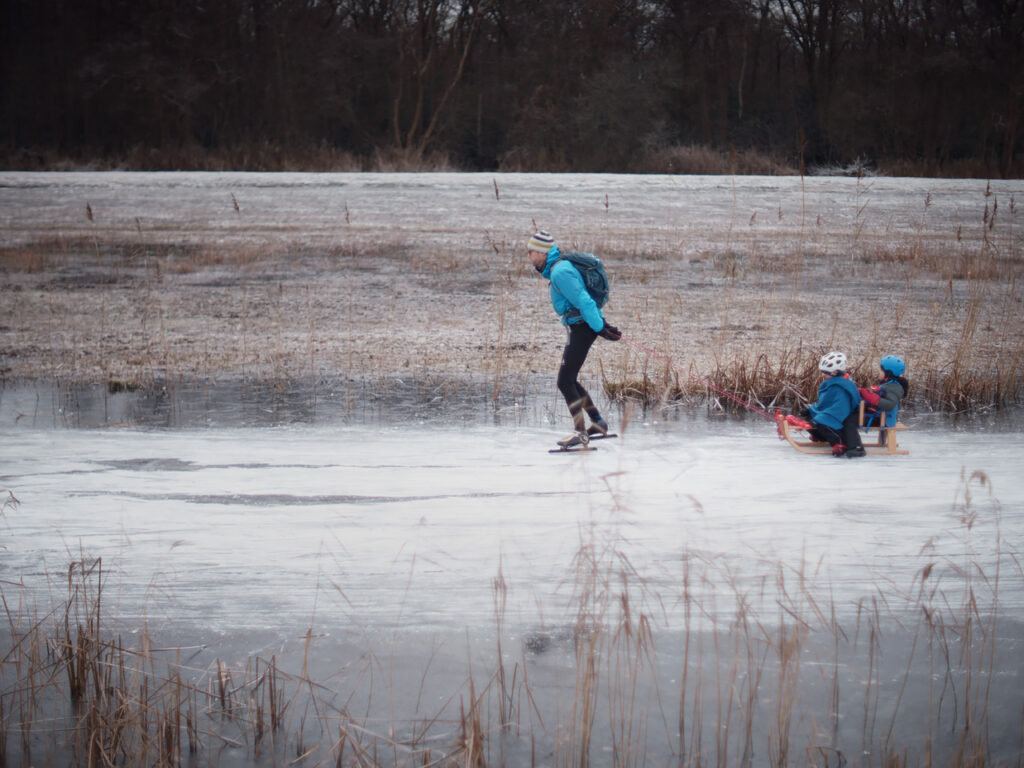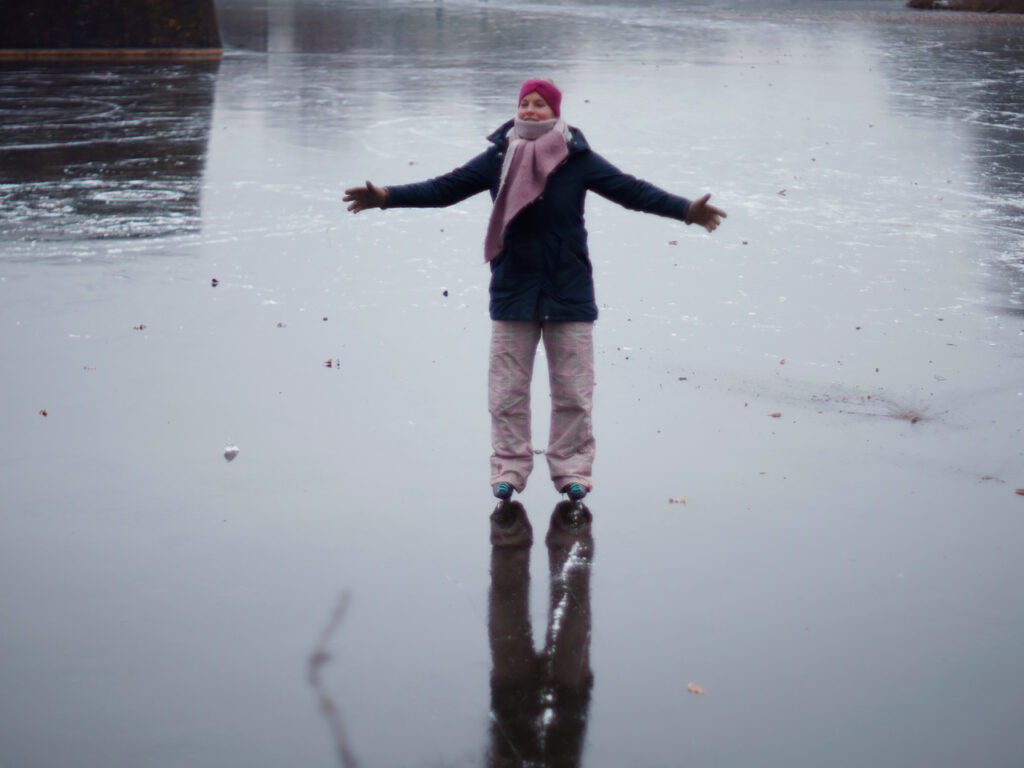 May you all laugh at the dark days before Christmas. Happy holidays!