New for me: printing directly on dibond. Usually I print on photo paper and glue that to dibond. Also I wanted to try something extra, namely work on the photograph after it was printed, with golden ink from a pen.
The people at Saal Digital Nederland let me print a favourite photograph on dibond in exchange for a productreview. I chose one of my recent forest photographs. Saal Digital Nederland has icc profiles available for their products which I used to soft proof. There is less contrast available printing directly on dibond than on good photo printing paper. This is noticable as a lack of deep blacks and real highlights. By adjusting an extra curves layer during soft proofing I could predict the level of detail in the print quite accurately.
As such the print looks very good and sharp and it has a nice matte finish. The color is accurate. The print is executed perfectly without any blemishes. In this photo the print adorns our upstairs hallway next to the entrance of the master bedroom.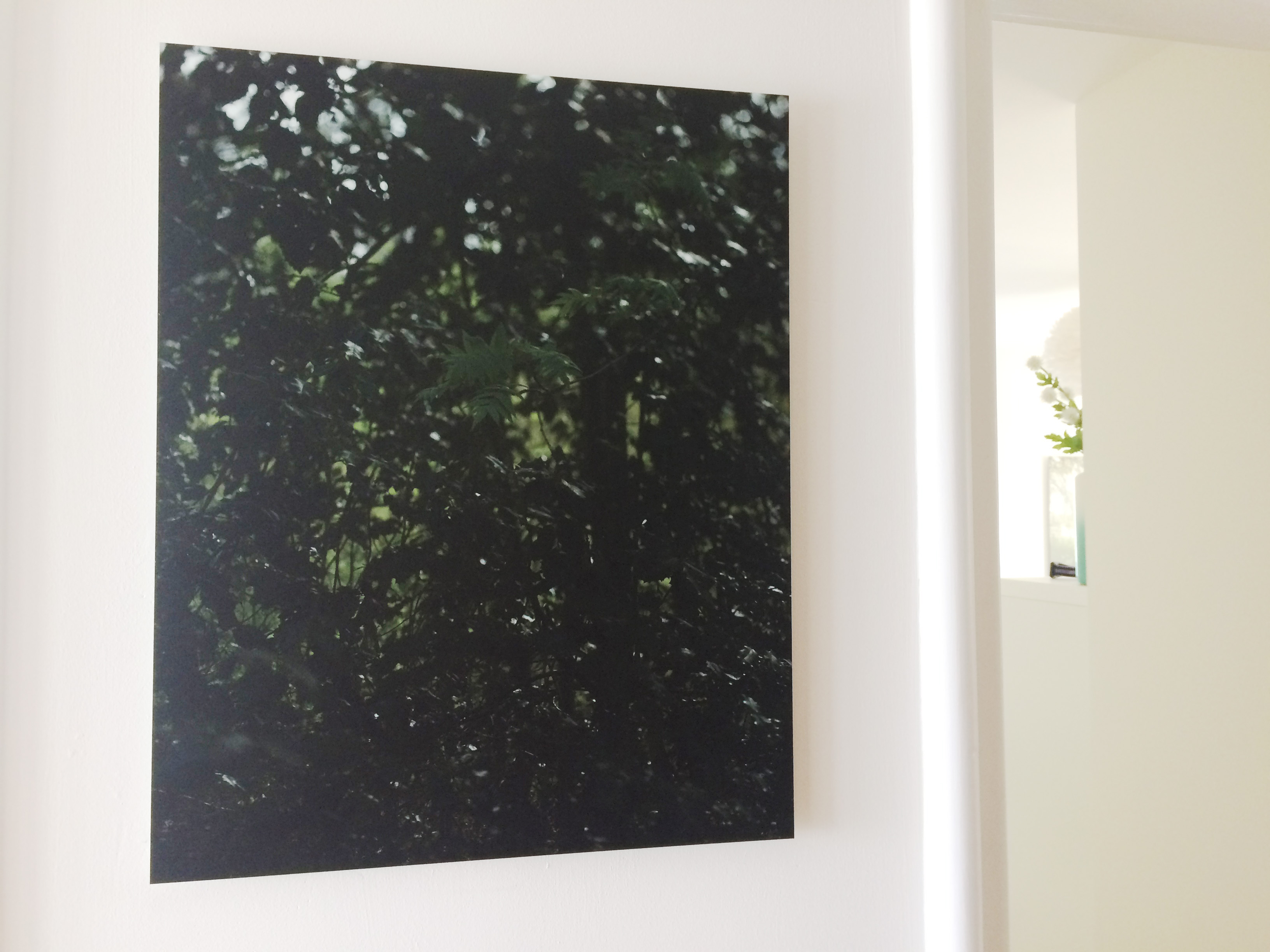 My experiment with pen / ink on the print seems to work well. I wanted to create an artificial landscape and have it congruent with the photograph in one place (one leaf) to have fantasy and reality interact there, come into focus on that point. The effect is not yet as strong as I aim for, but here is my first try: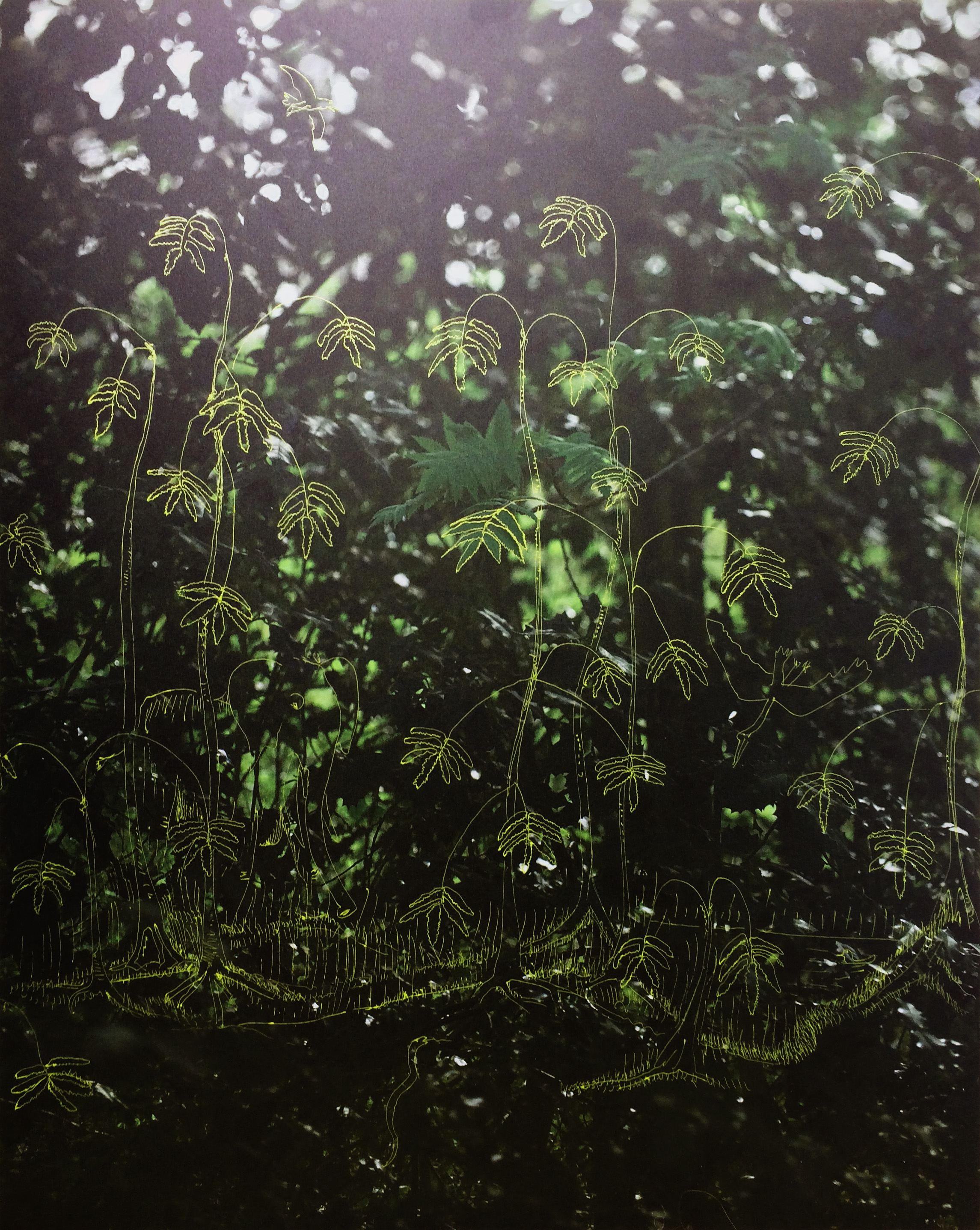 The original photograph: