Last sunday I did a shoot inspired by the movie [safe] (1995), which I recently saw (twice) because it was listed as an inspiration by Gregory Crewdson and I had not seen it before. The movie is very well shot and indeed provides the sort of mood Gregory sets with his photographs but on a much smaller scale. In the mean time [safe] has a strong layer of social criticism often absent (imho) from aforementioned photographs.
Three pivotal images remained in my mind after watching [safe] which are not absolutely true to the movie, but for me they are true to the story as a whole. I developed the images further in my head over a couple of weeks until the date of the shoot was there.
1: The protagonist (an economically wealthy, bored, distant, childless home-maker from the suburbs, played by Julianne Moore in the movie) has a coughing fit after being stuck in traffic behind a dirty lorry for a while. Anne, whom I met recently and thought of immediately for this shoot, her sister and I drove to a parking garage nearby and, after I had determined the exact location and angle of the camera, positioned the BMW. The resulting photograph is a blend of four photographs shot from the tripod, namely two different exposures (one correct and one dark), a shot with the lights on and the shot with Anne, with flash to freeze her features better. You need to see this large because without the obvious coughing the photograph works less well. Anyway, here is the web version: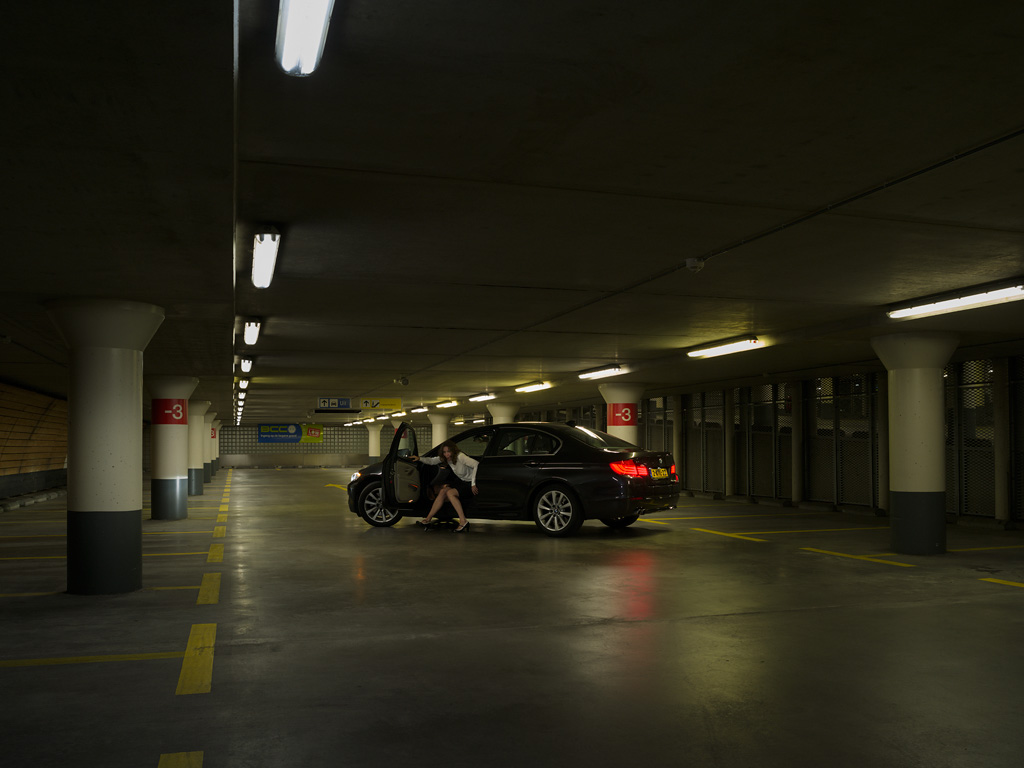 2: The protagonist in [safe] (1995) develops several (psychosomatic if you ask me) sensitivities to so called chemical substances, which result in very real symptoms. I wanted to show these in the typical cinematic light employed by the makers of the movie. To the right is a big flash shooting straight into the kitchen and filling in the left side of Anne's face (right side on the photograph). Right next to Anne (left out of frame) is a smaller flash shooting at her face through her hair providing the characteristic shadows. Big thanks to Joep for the makeup!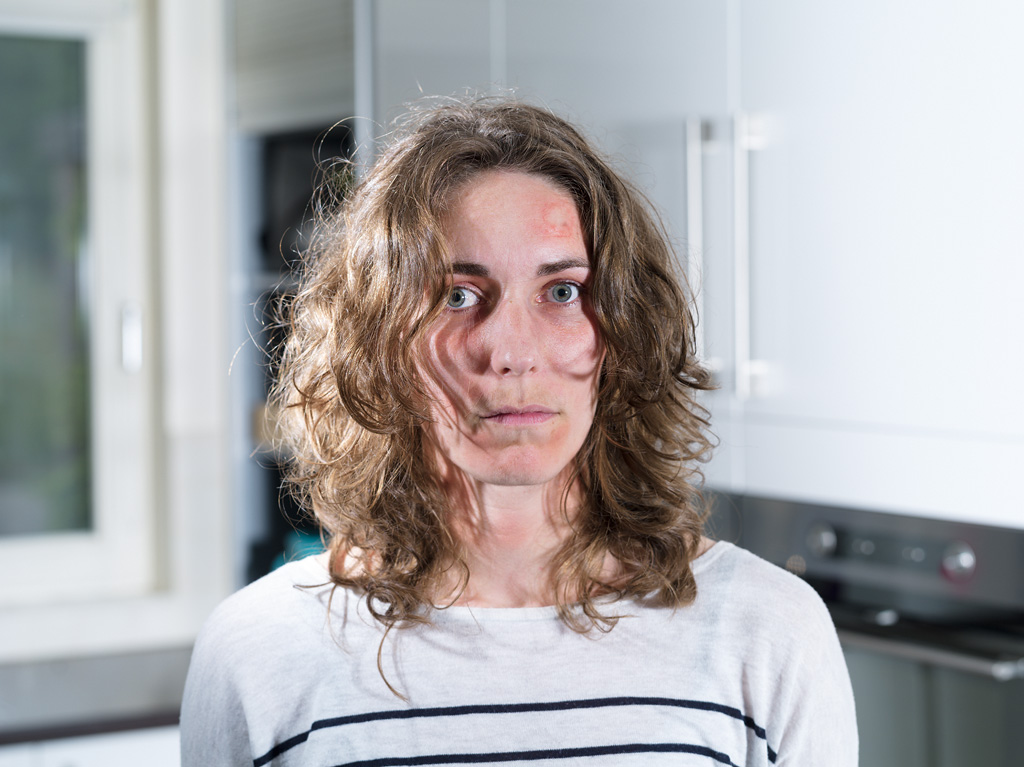 3: As things grow worse she finally commits herself to a private clinic. There is a wealth of imagery / inspiration there, of which this is just one possible outcome.