Bas Gijselhart is an architecture photographer. I admire his work ethic and consistent, fresh and optimistic photography. We have been friends for a couple of years now. He allowed me to share some of his photography and insights about architecture here. This interview originally appeared (in Dutch) in the magazine ArchitectuurNL and was written by Tekst van Breugel.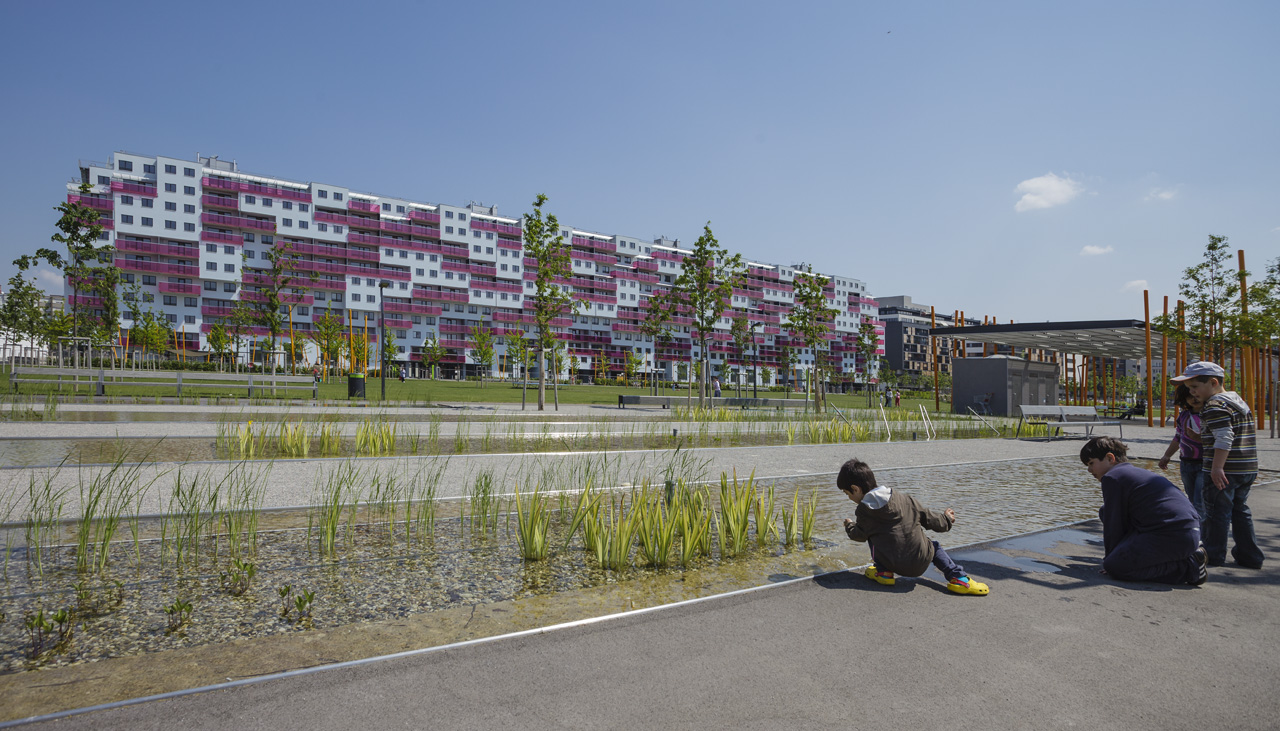 Architecture, man and matter
After studying architecture and working at an architecture firm for several years I have dedicated myself to photographing architecture, man and matter. The way people use a building fascinates me. Users lend a building flow, scale and gloss. They are present on many of my photographs; sometimes explicitly, sometimes as fleeting passers by.
Thorough preparation
For me good architecture photography starts with a thorough preparation. The initial briefing plays an important role of course. We discuss expectations and specific requirements, I also contribute ideas for maximum impact of the photograph.
Part of my preparations happen behind my desk. From the building plans I get a sense of how the sun lights the building, about incident light, use of materials, particular details, spaciousness as well as other core qualities of the building. Before making the actual photographs I also take into account the weather and time of day – I choose the circumstances that will yield optimal results.
An eye for architectural craftsmanship
Care and attention are crucial while on location. Sometimes the attention goes into trivial matters; a tidy location tends to look better. If appropriate I roll up my own sleeves to remove disturbing elements from the frame. My background in architecture lets me appreciate the craftmanship that went into the design and construction of a building, and see how I can do it justice in my photograph. Are there sightlines that reinforce the relation between outside and inside? Which details deserve centerstage? Small details can tell a lot and reveal the craftmanship of the architect!
Contact on location
I have a lot of contact with the people on location. My calmness and genuine interest puts them at ease. Not only important when they become part of the photograph, but it also helps me understand how they experience the building. Not in the least this contact lets me access the places from which my photograph will do the building or space the most justice.
Valuable diversity
Since I established myself as an independent photographer I have worked for varied clients, e.g. architecture firms, housing corporations, ad agencies, magazines, healthcare and educational institutions. This diversity often makes me feel like a kid in the candy store. Everywhere I go I have the opportunity to get a sneak peek behind the curtains. That is not only great fun but also imparts many ideas and insights that enrich me as a photographer.